NCSU McKimmon Center – Senior Expo

Wednesday, August 18, 2021 – Raleigh, NC 10am to 1pm
PLAN TO ATTEND THIS FREE EVENT FOR SENIORS!!! FREE PARKING! FREE ADMISSION! PRIZES AND GIVEAWAYS!
Event Address:
NCSU McKimmon Center
NC State University
1101 Gorman Street
Raleigh, NC 27606
Vendors/Exhibitors
Space Still Available
Expo4Seniors provides Senior Citizens access to services and products through education, collaboration, advocacy, and accessibility in order to make Aging In Place and Lifestyle, Health & Wellness available.
We offer multiple participation levels to ensure we can work with local companies of all sizes.
For participation rates, questions or to register call Bob at 513-452-5200 ext. 1000 or fill out this short REGISTRATION FORM and we will get back with you as soon as possible. ​​
Living, Lifestyle, & Home Health Care:
Independent Living & Assisted Living
Skilled Nursing & Rehabilitation
Nursing Homes
Alzheimer's & Memory Care
Continuing Care & Inpatient Care
Long-Term Care & Respite Care
In-Home Care & Companion Care
Palliative Care
Health Services:
Pharmacy & Vision
Hearing Aids & Health Screenings
Shots, Dental, & Medicare Plans
Hospice & Hospitals
Adult Day Programs & Dialysis
Pain Management & Nutrition
Physical Therapy, Occupational Therapy
Insurance
Professional Services:

Elder Law & Financial Advisors
Real Estate SRES
Home Modifications
Moving Services
Medical Equipment & Medical Alert
Funeral Homes & Pre-Planning
Cremation & Cemeteries
Reverse Mortgage & Insurance


Humana – Platinum Sponsor
Find the right healthcare plan. Sign up for Medicare with Humana.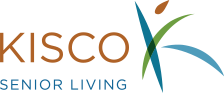 Kisco Senior Living – Platinum Sponsor
Find the right community. Idependent living, assisted living, memory care.
Additional Participating Vendors
Additional Participating Vendors